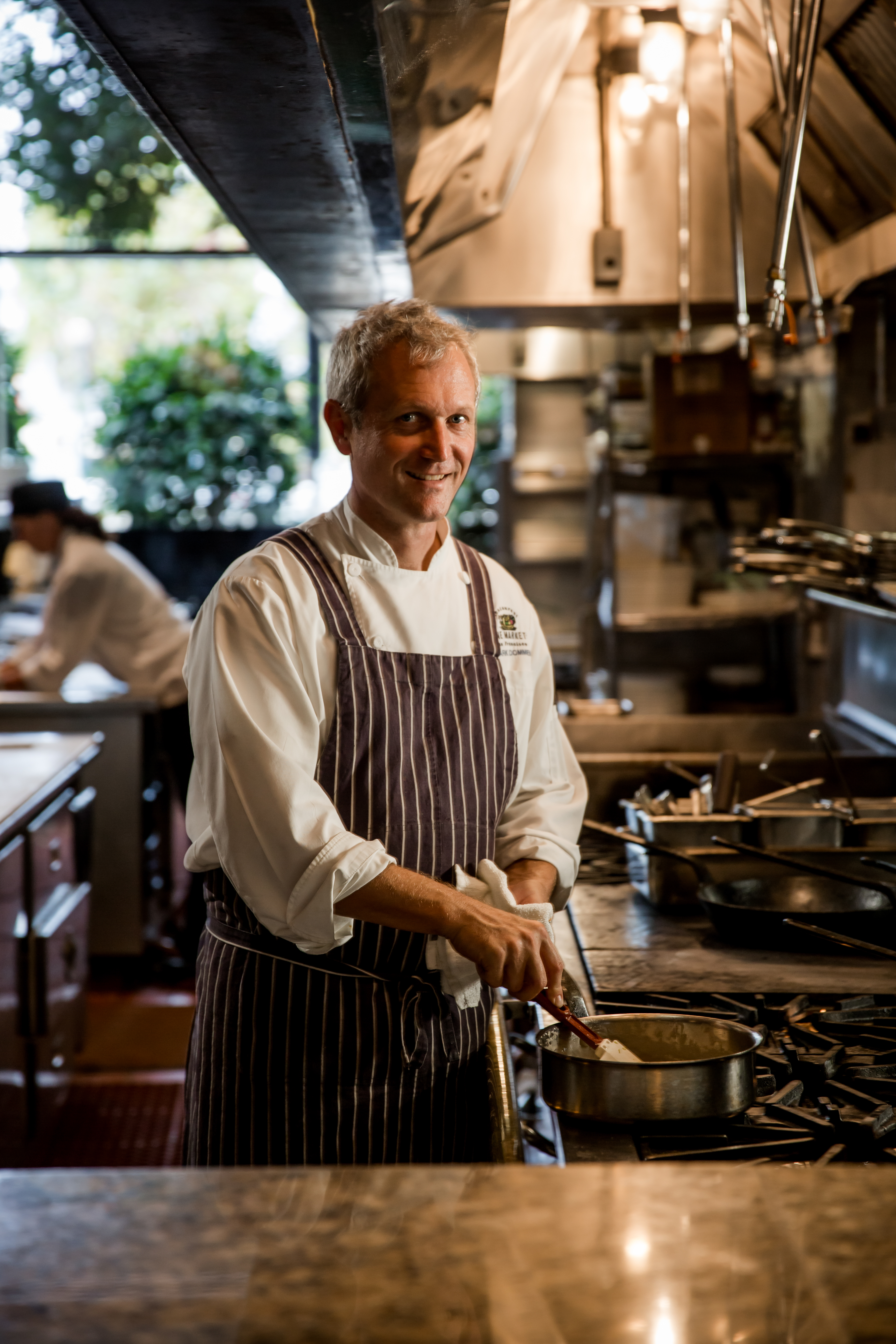 Mark Dommen
Chef & Partner
Mark Dommen is a unique talent who has spent more than 20 years in the kitchen. After years of classical training with some of the world's most eminent culinary masters, Dommen's move to head One Market® Restaurant in 2004 marked his exciting return to the San Francisco dining scene. His modern take on American cuisine earned the restaurant a Michelin star in 2008-2012 and a 3 ½ star review from San Francisco Chronicle critic Michael Bauer. Dommen was also named a 2007 StarChefs.com "Rising Star" and the restaurant has held a consistent presence on the Chronicle's "Top 100" restaurant list.
Dommen's contemporary, seasonal American fare developed through his work in some of the world's most distinguished restaurants. His career began at Fleur de Lys in San Francisco, where Chef Hubert Keller became Dommen's mentor in the art of contemporary French cuisine. Dommen later spent four years in New York, honing his craft with one of his largest influences, Gray Kunz at Lespinasse and also with David Burke at Park Avenue Café. By the time he opened Palladin as Sous Chef for the legendary Chef Jean-Louis Palladin, his immersion in the art of French cuisine was well advanced. Dommen was next invited to join Julia's Kitchen in Napa Valley as the opening Executive Chef. While he was at the helm, the restaurant was named one of Esquire magazine's "Best New Restaurants."
Dommen describes his approach to cooking as "blending the freshest, seasonal ingredients from California, while using the classic French techniques I have honed from my previous experiences." His seasonally changing menu includes inventive farm-fresh dishes such asLightly Smoked Tasmanian Trout Mi Cuit with potato rösti, organic chicken egg and pancetta vinaigrette; Dungeness Crab with green apple water and jalapeño sorbet; and Bacon-Wrapped Pork Tenderloin with dandelion "persillade," salsify and natural jus.
I truly enjoy experimenting with the freshest of produce, seafood and meats to create entirely new and unexpected dishes," says Dommen. "I make a point each day to ensure that the menu is a reflection of the finest raw materials prepared in a unique, delicious and artistic way.
Some of Dommen's favorite dishes to make when not in the kitchen at One Market Restaurant include pizza and barbequed beer-can chicken cooked over apple wood chips. He lives in Napa with his wife and two daughters and enjoys skiing, golf and fishing in his spare time.