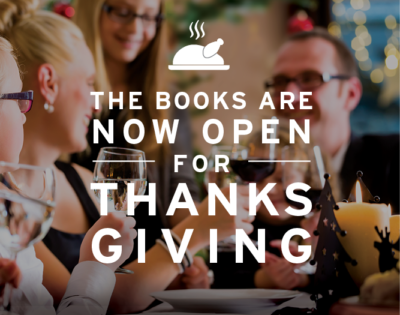 Thanksgiving at One Market Restaurant
Thanksgiving is Thursday, November 28. Make the holiday easy…and delicious; leave the set-up, the cooking, the fun and the clean-up to us.
One Market Restaurant offers its four-course Thanksgiving prix-fixe menu from 1-8pm and it's simply festive. $89 per person, $45 per child ten and under excluding beverages, taxes and 20% gratuity. Our full menu can be viewed here. Please note only the prix fixe menu is available on Thanksgiving Day. Reservations fill quickly so don't delay- click here to reserve.
Read more