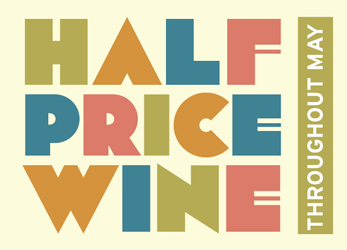 Half-Off All Bottled Wine is Back for the Month of May!
We're bringing back one of our most popular promotions ever- Half Off Wine for a full month. All throughout May, every bottle on the list is Half-Price so enjoy one of Sommelier Tonya Pitts' selection for 50% off or spend what you normally would and double your wine budget!
Click here to see our most current bottle list. PLEASE NOTE LIST WILL CHANGE AS WINES SELL OUT
Ready to reserve? Do it here.