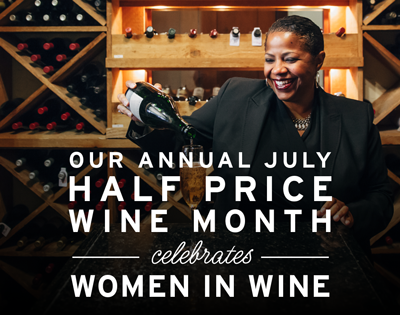 Annual July Half-Price "Women in Wine" Event
To celebrate the 19th consecutive year of One Market Restaurant's July Half-Price Wine Event we're celebrating "Women in Wine". Whether the winemaker, manager or proprietor, One Market Restaurant seeks to single out and salute these talented ladies. Throughout the Month of July, all of the bottled wines featured on our list from these esteemed women wine professionals are half-price.
Click here to see Tonya's specially curated list of Half-Price wines. Remember, these wines move fast, so please forgive us if your favorite isn't available when you visit, but there'll be plenty more fabulous wines to choose from!
Salud! L'Chaim! Santé! Cheers!