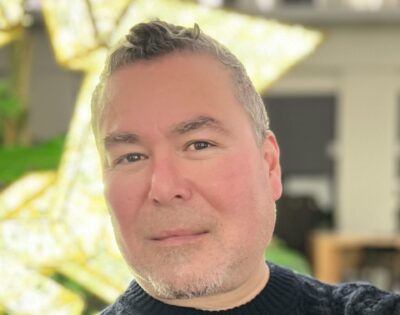 Bar Manager Oscar Davila
Though born and raised in San Antonio, Oscar has lived in San Francisco long enough to view himself much more as a Californian than a Texan. Oscar holds a BA in Dramatic Literature from Southwest Texas State and did post-graduate work in the UC-Santa Cruz film department and still considers himself a proud UCSC Banana Slug!
His first taste of the hospitality life happened during a semester abroad in London and would continue upon his arrival in San Francisco working at several well-known spots including here at One Market Restaurant, Akimbo and Postrio. Oscar then set his sights on wine and received his Court of Master Sommeliers certification in 2012 and immediately set to work as a somm and wine buyer at La Mar and used his extensive and ever-expanding wine knowledge during his general manager tenures at Sous Berre, Cala and Sorrel.
But Oscar wasn't quite done with One Market Restaurant as he returned post-pandemic to his position as Bar Manager and he believes the restaurant is either insane or of excellent taste to bring him back for a fourth time! The restaurant falls squarely in the camp of the latter.
In his spare time, Oscar is a British-Bake Off worthy home baker with a rapt at-work audience as well and he takes special pride in his parenting skills as devoted dog dad to his Schnauzers Hank and the recently departed Cowboy.
Oscar considers OMR his "second family" and the feeling is decidedly mutual.