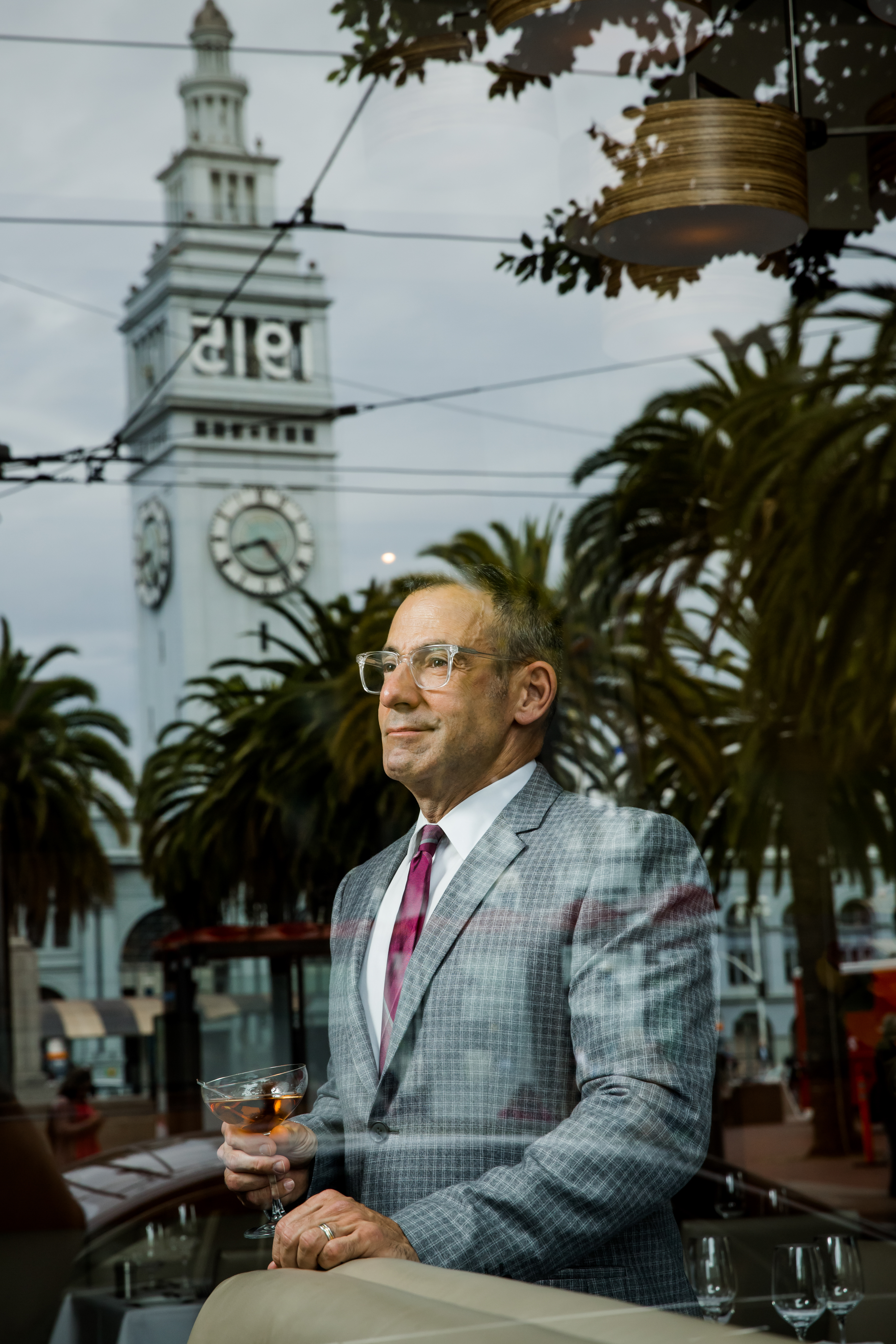 Larry Bouchard
General Manager & Partner
At One Market Restaurant in San Francisco, Lorenzo Bouchard works to ensure that the restaurant upholds its commitment to providing an unparalleled dining experience for its guests.
With a history of serving quality cuisine in an ideal city location, One Market Restaurant has been a popular force on the dining scene since opening," says Bouchard. "One of the most important aspects of my job is to make sure that we continue to surpass our guests' expectations and raise the bar in terms of excellence in cuisine and service.
Lorenzo got his first taste of the culinary world when he was waiting tables in college and became entranced by the bustling excitement and activity. He later worked as a waiter under Chef Dennis Foy at The Tarragon Tree in New Jersey and as a food runner then waiter and then manager under Chef Michael Roberts at Trumps in Los Angeles. Larry was the opening Manager of One Market in 1993 and served as General Manager/Partner from 2000 to 2008. After a two year Southern California sabbatical, he returned to One Market in March 2010.
The most rewarding aspect of my position is receiving a sincere 'Thank you' from a guest for all of our collected efforts, and knowing that this guest will share their experience at One Market Restaurant with their friends and family.
Bouchard's civic involvement has included a stint as a Director of the Golden Gate Restaurant Association and his participation as a founding member of the Steuart Street Restaurant Row Association. He recently completed his second term as a member of the Board of Directors for San Francisco Travel.
In his spare time, he hits the gym six days a week and spends his free time with his spouse at their desert home in Rancho Mirage, California.