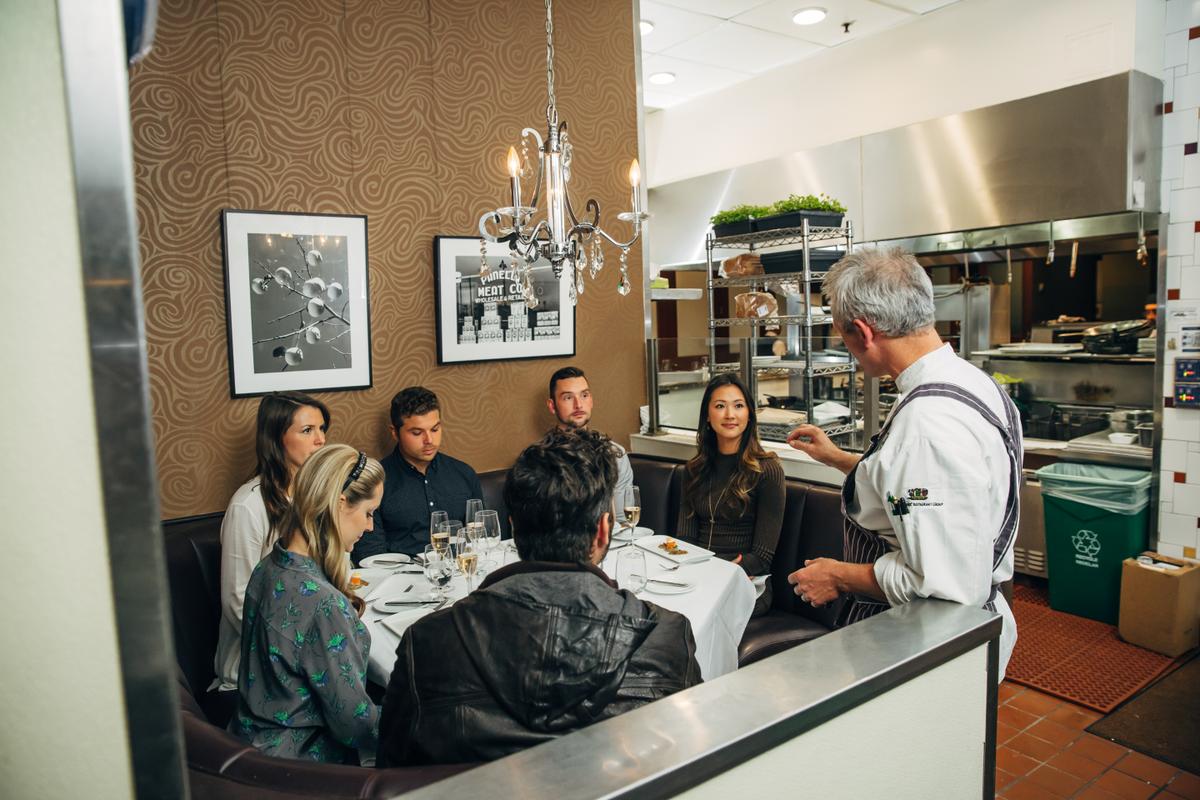 CHEF'S TABLE
We have set aside a corner of the One Market Restaurant kitchen for a very special table: the Chef's Table. Enjoy a unique seven course tasting menu in the heart of the kitchen for up to seven people.
Imagine dining at the home of a famous chef. Every dish prepared especially for you by the chef and his able team. You get a behind-the-scenes look at how our artfully crafted dishes come to life. In addition to a great meal, it is a lesson in the art of fine cooking.
Forget the normal image of a hot, smoky professional kitchen. The kitchen at One Market Restaurant is unique. The Chef's Table enjoys a commanding view of the Ferry Building clock tower across the Embarcadero through twenty foot windows – how many kitchens have picture windows?
Wines may be pre-ordered or selected course by course. The menu can also be adjusted to compliment a special wine.